Samarah
" Samarah is a collection of all the little something' that I truly love, produced ethically, locally, and sustainably."
Samarah Commissiong is the designer (and one of the hands) behind the little brand Samarah. She lives on the beautiful island of Barbados where, she is proud to say, all of her products are designed and handmade.
Her little business takes up most of her time but when she's not rolling beads, printing fabric, or setting up at a weekend farmer's market, you can find her in the kitchen whipping up turmeric lattes while listening to a podcast, reading about the latest wellness trends, snuggling with her fur baby Saba, and trying to figure out exactly what 'they' mean by balance.
A tad awkward from a kid right through until her twenties, Samarah was never interested in fashion trends... even though she studied Ceramic Design at the reputable Central Saint Martins in London. That being said, she knows what she likes and she has always had a thing for quirky, hand crafted accessories and minimal clothing. Samarah likes to believe that her brand represents her constant tug of war between the two contradicting aesthetics...the sign of a true Gemini.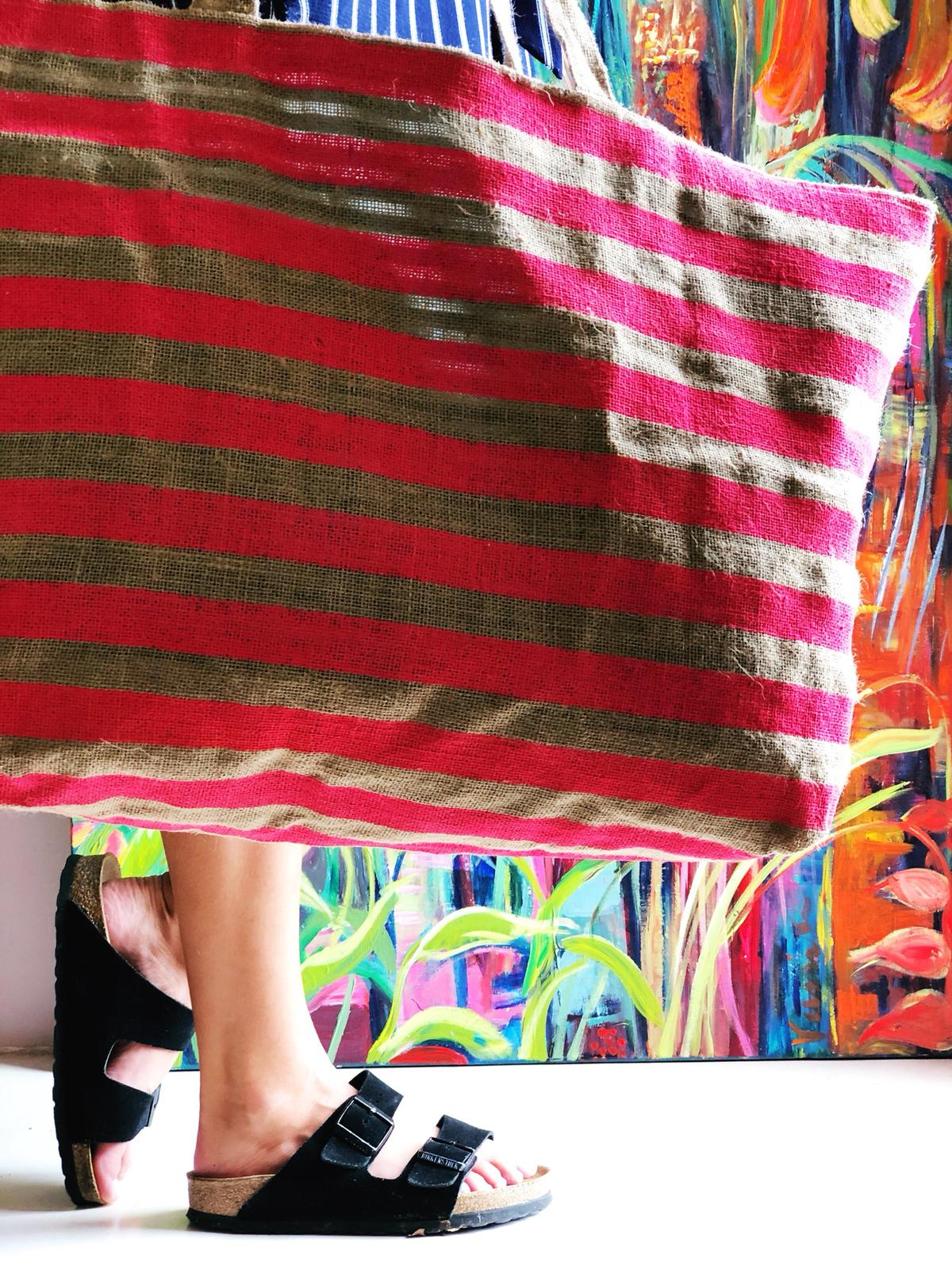 Samarah strives to create pieces that are more than accessories - she believes that items made by hand carry good energy, and that the cottage crafts industry is worth sustaining. She constantly re-evaluates where she can minimize environmental impact and waste. She's changed materials when they were being shipped in plastic packaging, and she tries to ensure all of her supplies, whether a lump of clay or a scrap of fabric, find a home in a piece someone can love forever.