Immortelle Beauty
"We are truly bringing the concept of affordable local luxury to the Caribbean."
Immortelle Beauty is a Caribbean cosmetic company founded in 2010 by cosmetic chemist, Kathryn Nurse, with the aim of creating "Little Local Luxuries". The company develops, manufactures and bottles an aspirational Caribbean lifestyle and then sells it to all women who want to feel the warmth of an authentic Caribbean experience, while empowering themselves through beauty.
Immortelle's cosmetics, are all 100% made in Trinidad & Tobago and prove that sophistication and local are not mutually exclusive concepts. In addition, Immortelle Beauty is a company that has a local mindset, but strives to cater to international standards. With their local product and our international presentation, they are truly bringing the concept of affordable local luxury to the Caribbean.
Kathryn Nurse is the quintessential Immortelle Beauty. Extremely passionate about cosmetic and makeup products, she trained in the USA at a Cosmetic Research & Development laboratory for several years in order to channel her obsession into a viable career as a Cosmetic Chemist. Then, she decided to return home to Trinidad & Tobago create Immortelle Beauty, a company that offers the Caribbean lifestyle to women all over the world through beauty.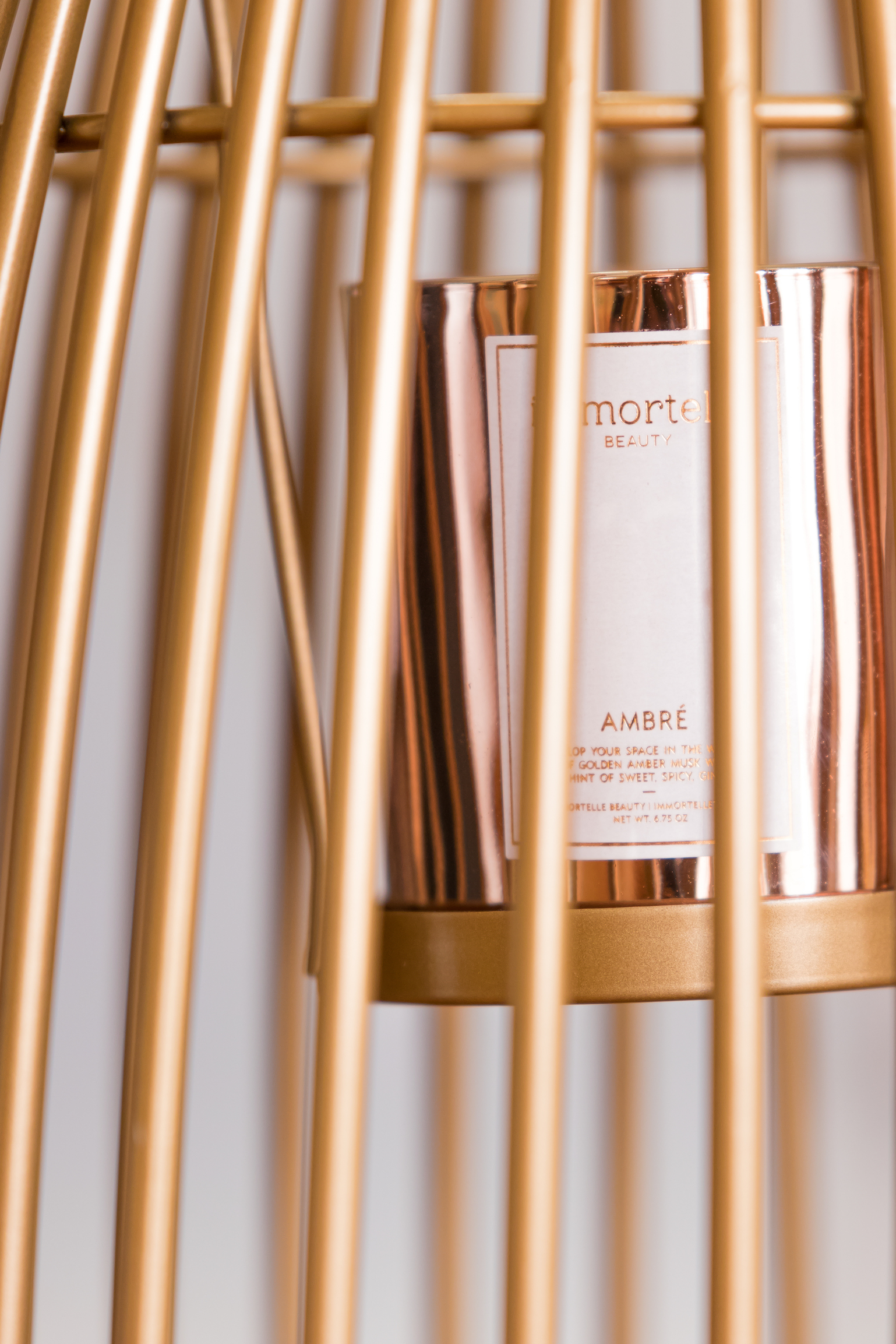 For Nurse, sustainability is always on her mind, but remains a challenge. She has chosen to produce locally, supporting small local factories. You may even find her pouring candles in her living room. She avoids unnecessary packaging where possible, and encourages her customers to upcycle packaging where they can, given the lack of recycling facilities in Trinidad (her candle holders work well for reuse, easily repurposed into receptacles for jewelry or other small items). Sustainability will stay a focus for her as she grows, she says.